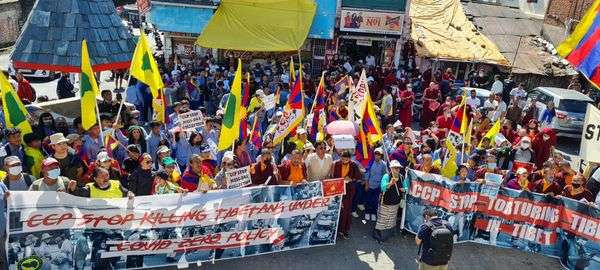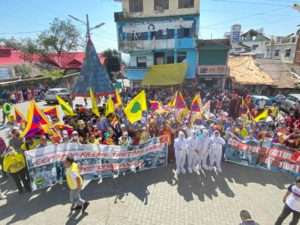 On 16th October 2022, the Tibetan Youth Congress (TYC) organized a protest rally to voice our concerns about the commencement of the 20th National Congress of the Chinese Communist Party in Beijing. The protest took place in collaboration with the Regional Tibetan Youth Congress in Dharamshala and received support from the general public in huge participation.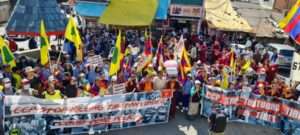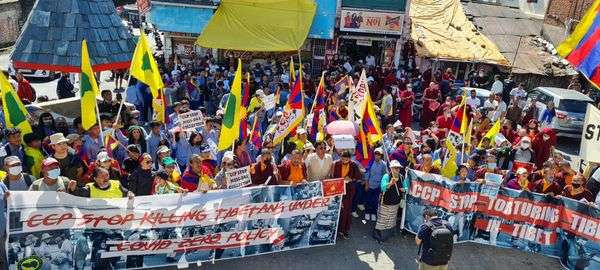 The purpose of the protest was to draw attention to the ongoing critical situation inside Tibet, which continues to deteriorate under the Chinese repressive policies. The Tibetan Youth Congress demanded that the Chinese Communist Government cease committing acts of genocide under the guise of their Zero-Covid policy.
The protest began with a march from McLeod Ganj to Dharamshala, and the rally was led by four students wearing Covid-kits. This symbolic representation aimed to draw attention to the suffering of Tibetans who continue to face restrictions imposed by China and the inadequate facilities provided to them during quarantine.
During the protest, the President of the Tibetan Youth Congress delivered a powerful speech condemning China for mistreating Tibetans during the Covid lockdowns in Tibet. The speech emphasized the need for China to address the concerns and welfare of the Tibetan people.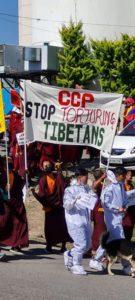 By organizing this street protest, the Tibetan Youth Congress sought to raise awareness about the ongoing issues faced by Tibetans under Chinese rule and to put pressure on the Chinese Communist Government to address these concerns. The event demonstrated the TYC's commitment to advocating for the rights and well-being of Tibetans and our determination to speak out against injustice.