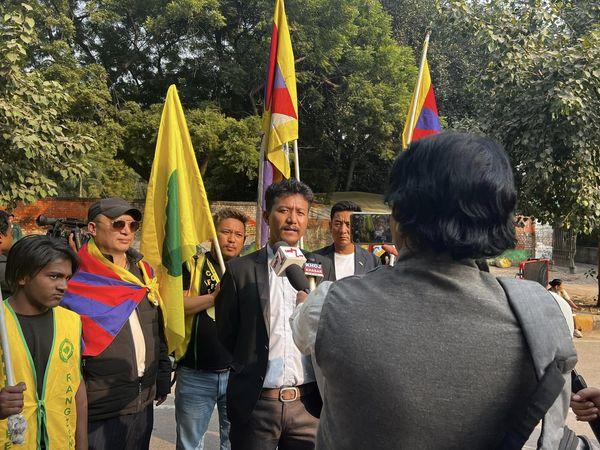 The Tibetan Youth Congress (TYC) and its regional chapters organized a series of protest events both in Delhi, India, and internationally in solidarity with Tibetans in Tibet and the demonstrators calling for freedom in China. These events aimed to raise awareness about the ongoing human rights violations in Tibet and to support the aspirations of those advocating for democracy and the removal of Xi Jinping from power.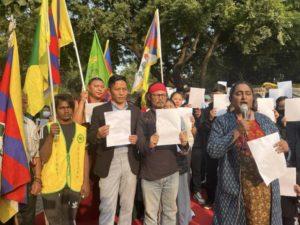 Protest Event at Jantar Mantar, Delhi: The TYC-led protest event took place at Jantar Mantar in Delhi, drawing a significant number of participants from both young and old Tibetans. The atmosphere was filled with hope and anticipation for positive changes in China. The protesters voiced slogans supporting the aspirations of Tibetans in Tibet and expressed solidarity with the demonstrators calling for freedom in China. Public speakers, who were experts on China and unafraid to expose the atrocities committed by the Chinese Communist Regime, addressed the gathering.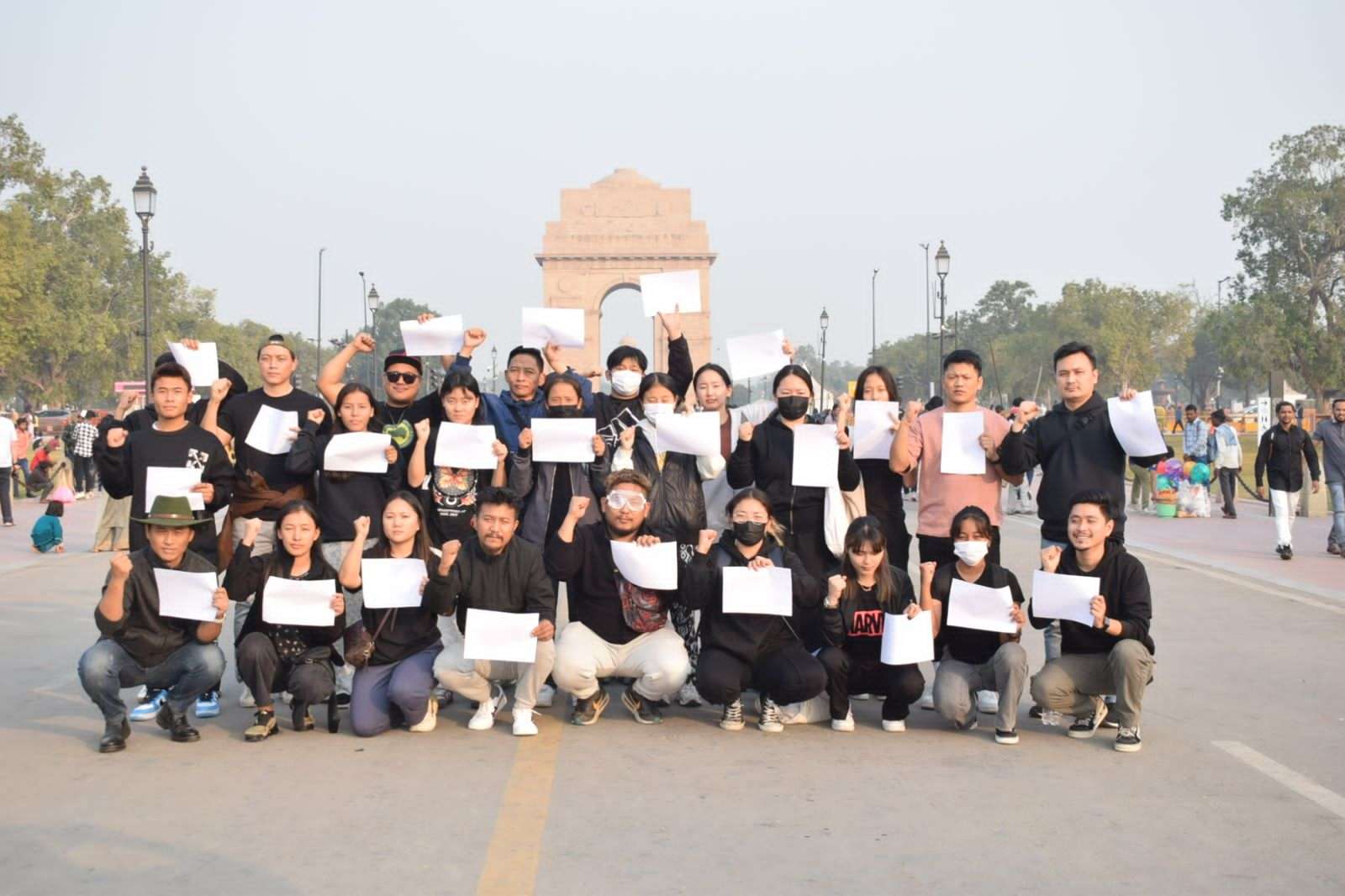 Flash Mob Protest Event at India Gate, New Delhi: Following the protest event at Jantar Mantar, a flash mob protest was organized at India Gate in New Delhi. The flash mob was joined by working committee members of Regional Tibetan Youth Congress (RTYC) Samyeling and RTYC Rohini. All participants wore black shirts to symbolize their solidarity with Tibetans enduring brutal suppression under the Chinese regime. Each participant held an A4 paper in their hands, symbolizing the wishes of those who are closely controlled and censored under the repressive rule of the Chinese Communist Party (CCP).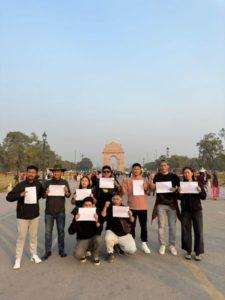 Protest Rally in Bangalore, India: RTYC Bangalore brought together Tibetans in Bangalore and organized a protest rally. The participants released a statement in both English and Chinese, expressing their support for the Chinese demonstrators' call for freedom and demanding Xi Jinping's resignation.
International Solidarity Protests: RTYC Toronto, in collaboration with eight alliance organizations, held a protest event in front of the Toronto Old City Hall. The participants voiced their support for the aspirations of the Chinese demonstrators and called for freedom while highlighting the need for Xi Jinping's resignation.
Furthermore, RTYC chapters in NY/NJ and Minnesota organized peaceful protests in front of the Chinese consulates. The protesters urged the Chinese Communist government to fulfill the aspirations of the demonstrators and address the demands for freedom.