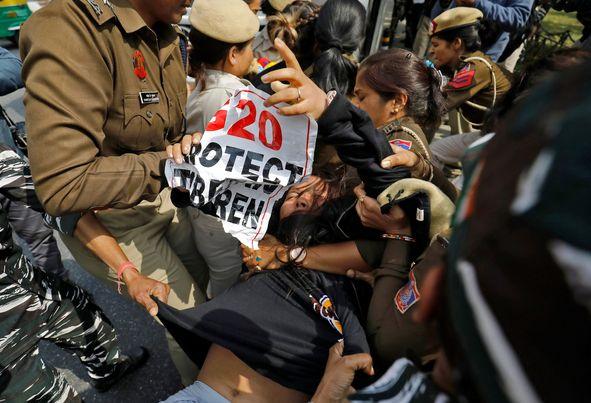 Prior to the Chinese Foreign Minister Qing Gang's arrival at the Chinese Embassy in New Delhi on February 27, 2023, the activist of Tibetan Youth Congress, Students for a Free Tibet, and the National Democratic Party of Tibet staged a protest.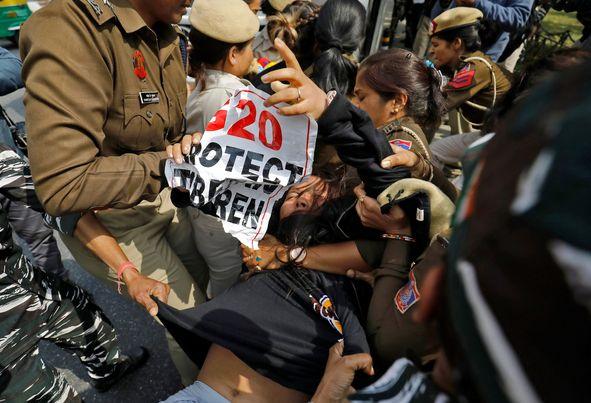 During the protest, our activists attempted to impede Qing Gang's entry, displaying banners with messages such as "Qing Gang, Go Back" and "G20 Protect Tibetan Children." However, the protest was met with intervention from Indian police constables, resulting in the protesters being restrained, their banners torn, and their calls for attention silenced.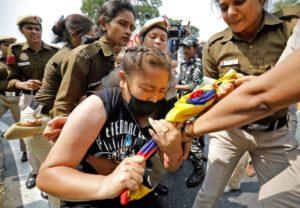 Our activists aimed to draw attention to the demands and concerns regarding Tibet, particularly the well-being and protection of Tibetan children. Later, our protesters were detained in the custody.