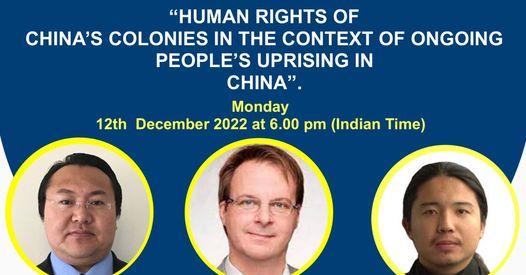 In commemoration of Human Rights Day, the Centre for Himalayan Asia Studies and Engagement (CHASE) and the Tibetan Youth Congress (TYC) jointly organized an international webinar. The webinar focused on the topic of "Human Rights of China's Colonies in the Context of Ongoing People's Uprising in China." The event aimed to shed light on the human rights situation in regions under China's control and the ongoing movements for freedom and democracy.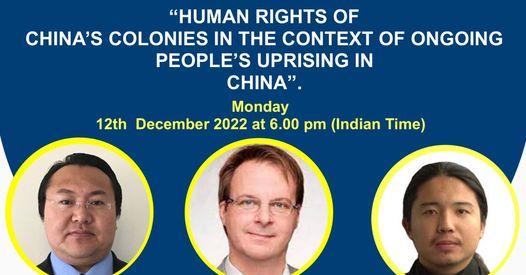 The webinar specifically address the human rights situation in regions considered to be China's colonies, highlighting the ongoing people's uprising in China. Participants explore the challenges faced by Tibetans, Southern Mongolians, and other countries suffering under Chinese rule. The webinar aimed to foster greater awareness, understanding, and support for the rights and aspirations of these marginalized populations.
Invited guest speakers were Mr Kai Mueller, Exec Director of ICT Germany, Mr Enghebatu the Director of S. Mongolia SMHRIC Washington, and Mr Tenzin Lekdhen, Campaign Director of SFT India, Dharamshala.