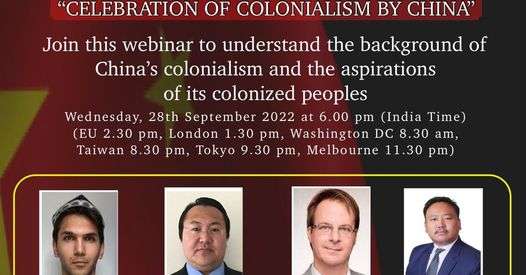 TYC organized a virtual webinar on 1st October to shed light on the background of China's colonialism and to highlight the aspirations of its colonized countries, including Tibet, East Turkistan, Southern Mongolia, and Hong Kong. The webinar aimed to raise awareness about the challenges faced by these regions and to discuss the importance of supporting their struggles for freedom and human rights.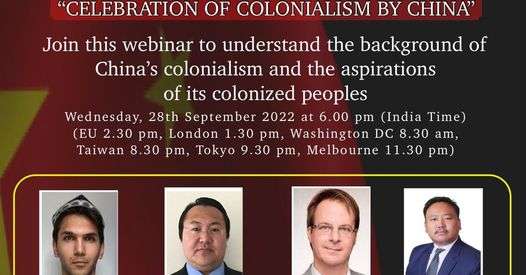 The webinar featured esteemed speakers who provided valuable insights and perspectives on the respective situations in each of the occupied territories. Mr Salih Hudayar, the Prime Minister of the East Turkistan Government-in-exile, shared the experiences and aspirations of the Uyghur people in East Turkistan. Mr Engebatu Togochog, the Director of the Southern Mongolian Human Rights Information Center, provided valuable insights into the plight of the Mongolian people in Southern Mongolia. Kai Mueller, the Executive Director of the International Campaign for Tibet in Germany, shared his expertise on the Tibetan cause. TYC President Gonpo Dhondup also contributed to the webinar, providing an overview of the Tibetan struggle and the role of TYC in advocating for Tibetan rights. Mr. Vijay Kranti, the co-host and the long-time friend of TYC and supporter of Tibet moderated the panel.
The webinar aimed to educate the public about the colonial practices and human rights violations perpetrated by China in these countries. It sought to foster understanding and solidarity among various pro-democracy movements and to inspire collective action in support of freedom, human rights, and self-determination for the colonized peoples. By bringing together speakers and participants from different organizations and backgrounds, the webinar provided a platform for knowledge-sharing, collaboration, and strengthening the global movement against China's colonial policies.