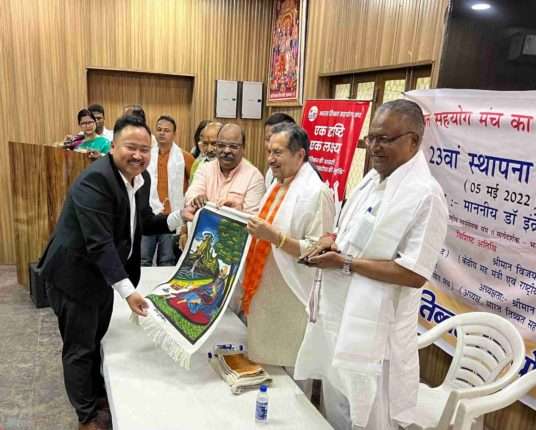 TYC President Gonpo Dhundup joined the celebration of the 23rd founding anniversary of Bharat Tibbat Sanyog Manch (BTSM). BTSM has remained one of the strongest supporters of the Tibetan cause since its inception on 5th May 1999 under the patronage of Shri. Indresh Kumar. BTSM has more than 250 chapters all over India and remains one of the most active supporters of the Tibetan Cause.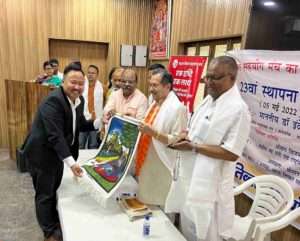 The meeting was joined by Shri. Indresh Kumar Ji, a senior leader of RSS and founder of the organization as the Chief Guest, Mr. Konchok Yarphel, Member of Tibetan Parliament in Exile (TPiE), and Mr. Gonpo Dhundup, TYC President as the Special Guests of the program.
In the margins of the program, TYC President highlighted the ongoing critical situation inside Tibet and also thanked BTSM for their constant support for Tibet's just cause, and urged everyone to work together to fulfil the ultimate aim of restoring the rightful independence of Tibet.