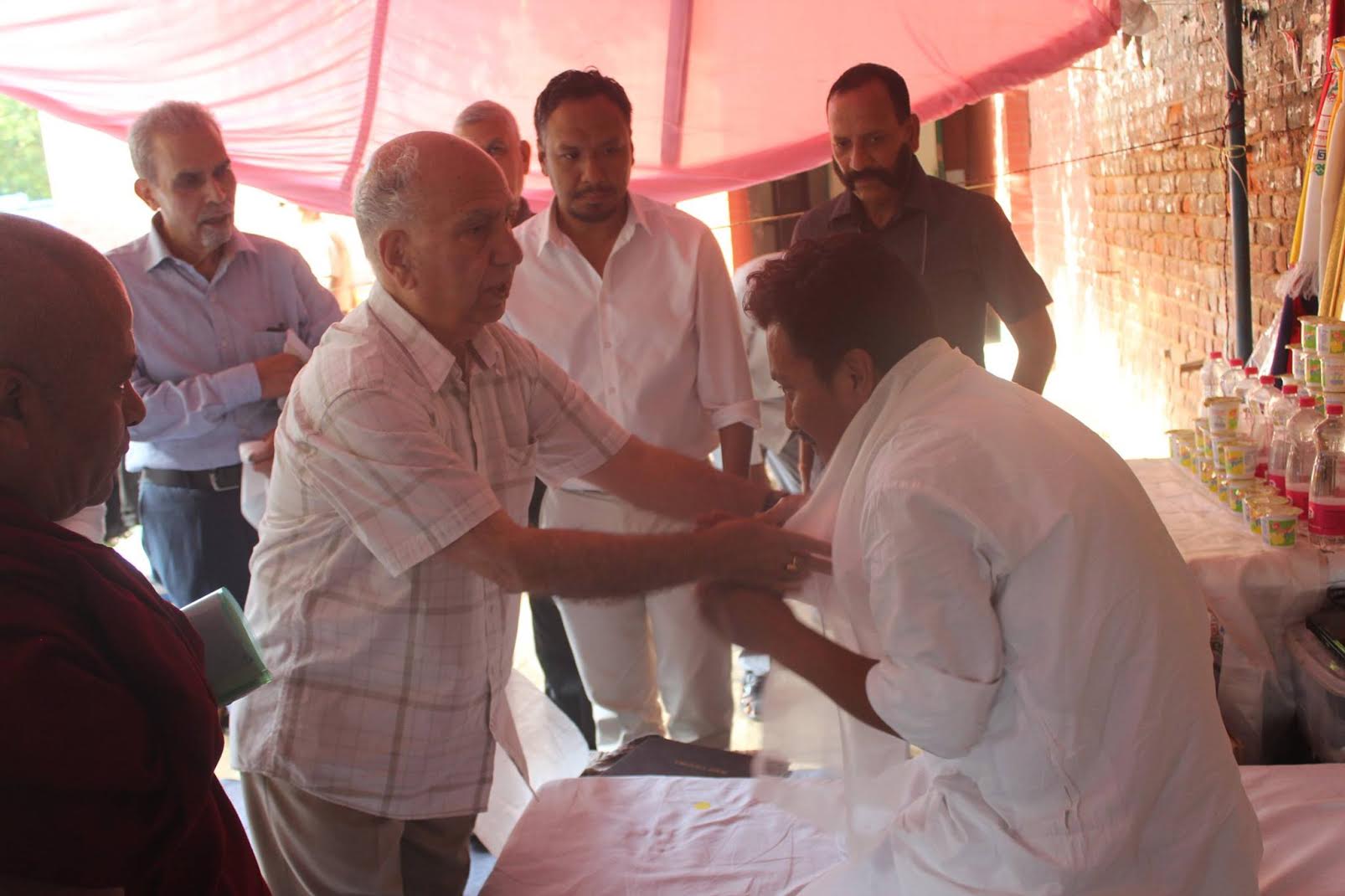 Delhi Oct 3: As one of the three hunger strikers being forcibly hospitalized and the two others still resiliently carry on forward, immense Indian support has been pouring on. After Tsewang Dolma has been taken by police and hospitalized on the night of 21st Sept, the two others Tamding Hrichoe and Tenzin Wangchuk are carrying the hunger strike forward. The indefinite hunger strike initiated on 10th September by Tibetan Youth Congress now enters into its 24th day.
On the September 29th Union Minister for Women and Child Development, Smt Menka Sanjay Gandhi immediately received a delegation from TYC at her office and swung into action. She wrote a letter to the Secretary General of the United Nations Ban Ki Moon and said, "I strongly believe that the United Nations and its member States must act immediately and hold China responsible for their actions in Tibet." The Union Minister, who is also the Co-convener of All Party Indian parliamentarian Forum quoted the five point demands laid down by the Hunger Strikers.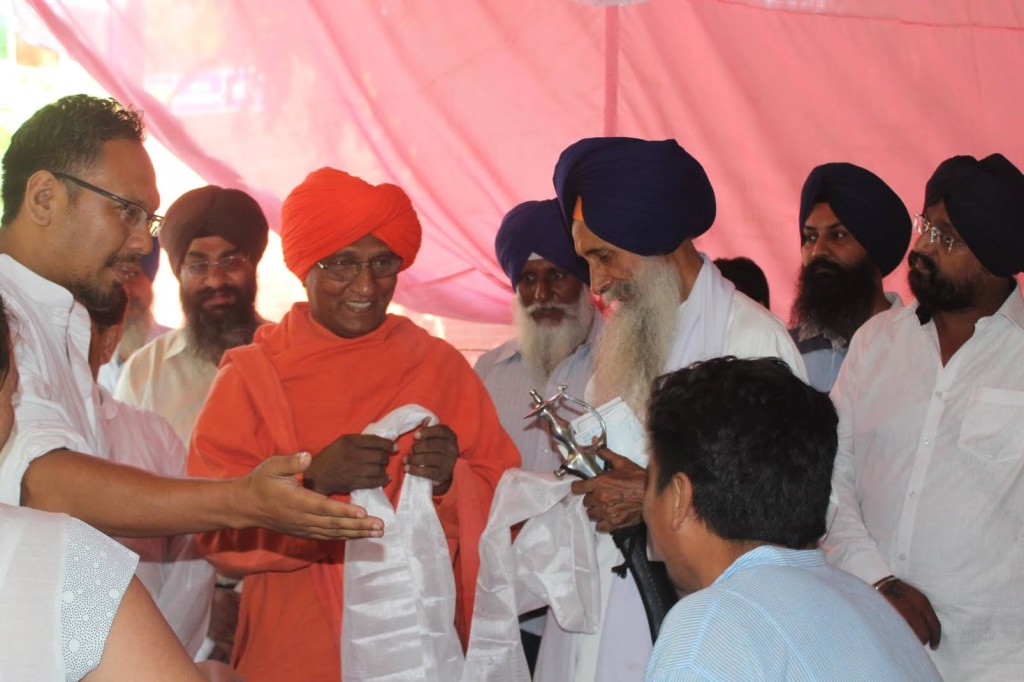 The Hunger Strike site, hosted in a tent at the Jantar Mantar has been witness to a constant flow of visitors and quite often visited by long time Tibet supporters and Indian leaders like MP Shri Shanta Kumar (former Chief Minister of Himachal Pradesh), Shri Prafulla Mahanta (former Chief Minister of Assam), (former Chief Minister of Uttarakhand) MP Shri Bhagat Singh Koshyari; Indian Members of Parliament like Shri Bashsistha Narain Singh and Shri Ninong Ering. Shri Shanta Kumar congratulated the hunger strikers on this campaign and asked that the hunger strike not go on indefinitely. The leaders not only issued support letters to hunger strikers but gave the assurance that they would raise Tibet issue during the winter session of the parliament. Several Indian Members of Parliament officially received TYC delegates at their offices and gave their support; they are former Union Minister Mani Shanker Aiyer, Kanak Lata Singh, Ramdas Athwale, Shyam Jaju, Ajit Singh and Mahendra Singh Mahar.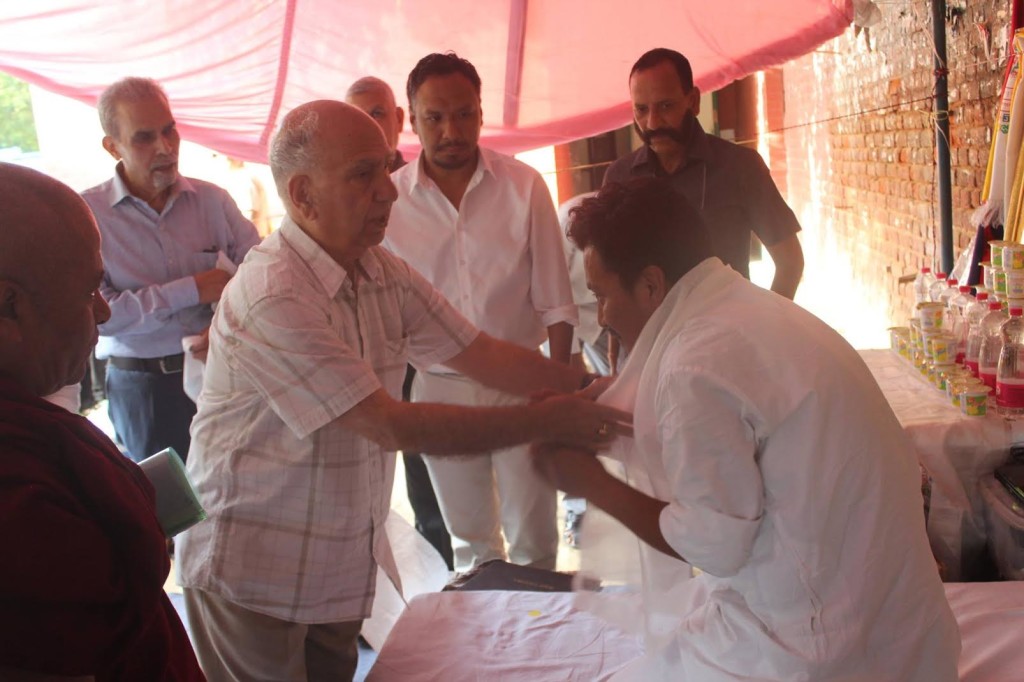 Students Unions of the Two of the most powerful political parties students wings National Students Union of India and Akhyil Bharatiya Vidhyarti Parishad came forward most strongly in support of the demands made by the hunger strike. Members of Indian Youth Congress also visited the hunger strikers.
On 1st October a group of Indian Tibet supporters lead by Gandhian and Chairperson of Gandhi Peace Foundation, Radha Bhatt and long time Tibet supporter Vijay Kranti a delegation approached the UN office in Delhi. In their petition addressed to the UN General Secretary they appealed the UN "to consider their demands with an open mind and without being weighted down by the unwarranted and unjustifiable pressures from the government of People's Republic of China".
Tibet Support groups Bharat Tibet Sahyog Manch, Himalayan Parivar and All India Core Group for Tibet members also visited the hunger strikers. On Oct 2nd, Shri Swami Agnivesh President of Arya Samaj and a delegation of social activists from the community came in solidarity. Reknowned Indian social scientist Professor Ashis Nandy also visited the hunger strikers in solidarity.
 The support from Indian leaders  for Tibetan Youth Congress's Indefinite Hunger Strike campaign urging the United Nations for an Immediate Intervention in Tibet has been absolutely inspiring says TYC President Tenzing Jigme. "Leaders from various different political parties, Ngo's, youth wings and social activists have all come out very strongly in support and in solidarity with the hunger strikers and the campaign – this goes to show that the issue of Tibet is not an forgotten one – there is great support for the Tibetan cause and that we must keep the struggle going until Tibet is Free", added Jigme.