The Larung Gar Buddhist Academy, which is probably the world's largest Buddhist monastic community, was founded by Choeje Yishin Norbu Khenpo Jigme Phuntshok. The academy, as framed by the late Khenpo, has been serving as the wellspring of knowledge. It is also the home for many Buddhist practitioners and the source of happiness for people across the globe. However, the Chinese government has issued an order to reduce the population of the institute to 5,000 residents when there are well over 10,000 monks and nuns alone. The government announced the planned demolition of living quarters, which would leave residential space for only five thousand members. News and photos of the demolition work that began reached us and thus there is a need of urgent action to stop the demolition and Save Larung Gar.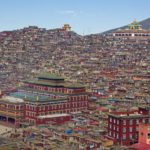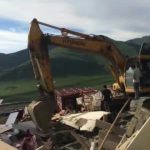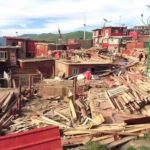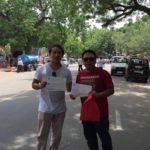 TYC submits memorandum appeals to the United Nations and the United States Consulate urging for an intervention to stop the demolition of Larung Gar, Tibet's largest Buddhist center home to over 10,000 monks and nuns. The Communist Chinese government has started demolition work at the site since July 20.
The petitions were delivered by Rtyc Delhi board members today in Delhi.