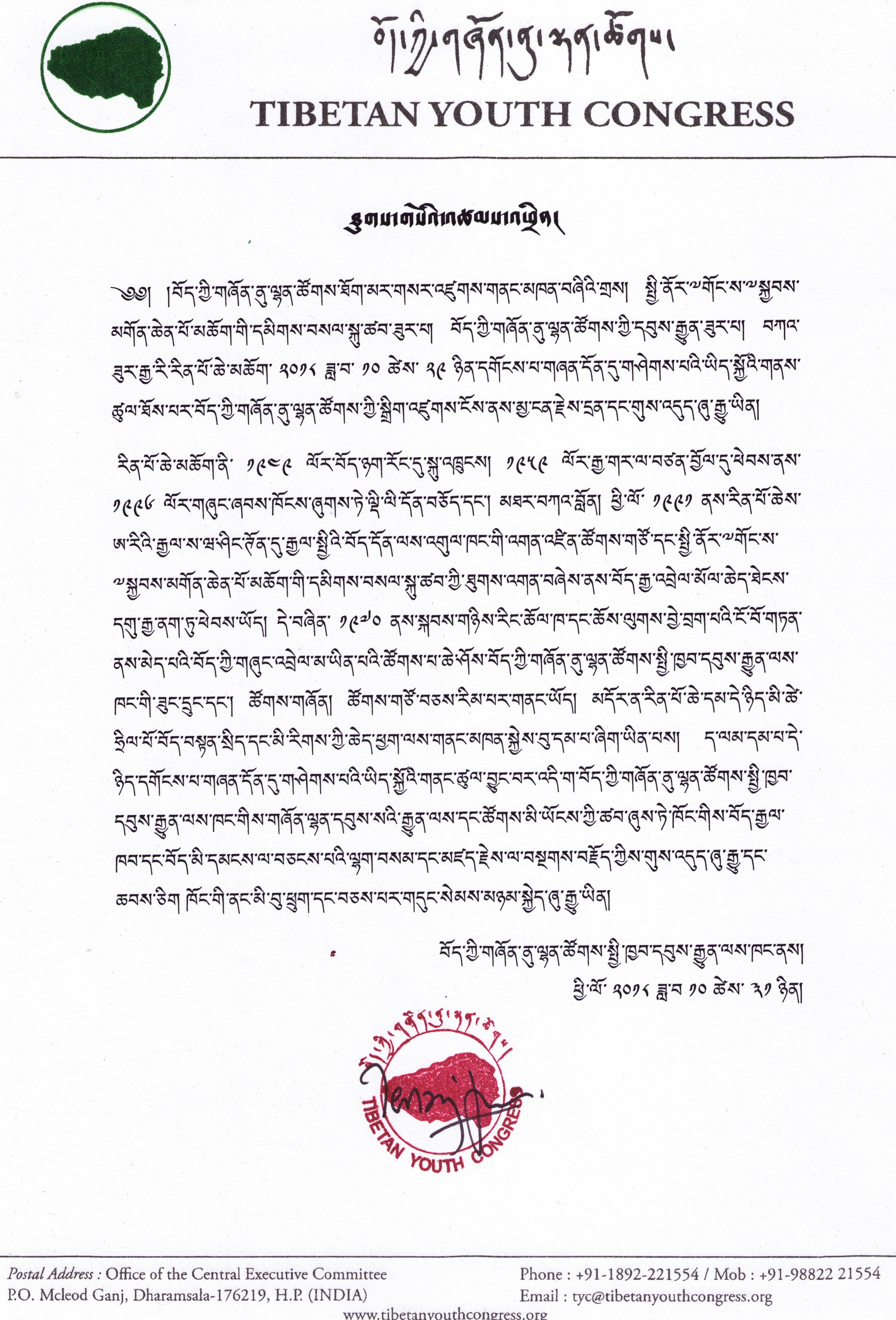 Lodi Gyari Gyaltsen was one of the co-founders of Tibetan Youth Congress. He served as the Joint Secretary from 1970-74, Vice President from 1974-76 and the President of the organization from 1976-77. Born in 1949 in Nyarong Eastern Tibet, he later came into exile and studied at Mt. Hermon School Darjeeling.
He was one of the special envoys, appointed by HH the Dalai Lama in the nine rounds of negotiations with China. He was also an executive board member and President of International Campaign for Tibet, Washington DC. Prior to that he led the Information Office (now DIIR) for many years as Kalon. He served the Central Tibetan Administration in various other capacities also, as director of Research & Analysis Department and Chairman of the 7th ATPD. He also helped launch and edit the Sheja magazine. Gyari Rinpoche dedicated his entire adult life to the Tibetan people and the cause. The movement has lost a visionary and dedicated leader.
We are deeply saddened to hear that he passed away on Oct 29, 2018 in San Francisco. On behalf of the entire Tibetan Youth Congress family we send our thoughts and prayers for the departed soul and condolences to the Gyari family.
All Tibetan Youth Congress chapters are requested to organize prayer vigils to remember and honor Gyari Rinpoche's life and legacy.